Go back
A Community Reimagined by Lauren Halsey



Summaeverythang Community Center




Having admired Lauren Halsey's work from afar for some time, I was excited to finally have the opportunity to work alongside her for this collaboration with Spectacles 3. Lauren's work falls somewhere between the realm of surrealist sculpture, architecture and imaginative worldbuilding, all centered in her experiences as a Black, queer artist living and working in South Central, Los Angeles. In addition to her career as a noteworthy artist, Lauren also runs Summaeverythang, a community center based in South Central, delivering essential produce to families in need. Lauren's background as an architect is evident in all of her work, and her devotion to community permeates every aspect of her creative process. For our collaboration, it was critical to her that the the team she works with daily were recognized for their contributions to her work. Alongside the Spectacles team; myself, Karl Mefford, Dan Mareno, Ten Arun & Steph Dotson, Lauren used Spectacles 3 to capture the full end-to-end process of creating one of her iconic sculptures and the hands-on work that makes the food distribution process possible. To take things a step further, I worked with artist & AR creator Ten Arun to expand the reach of her creative work using a number of digitizing processes, brining the fullness of Lauren's world into a new digital arena.



The final project shows the vast potential for emerging technologies like augmented reality and mixed-reality gaming to shape new possibilies for individuals and orgnazations working at the intersection of art & community service.



Summaeverythang Community Center Behind the Scenes

As someone who is familiar with the importance of visibility in the art space and the potential of the digital space, Lauren was
immediately excited about the possibilities of AR to expand her vision.



.

AR experience added to Lauren's Total Luxury Spa apparel.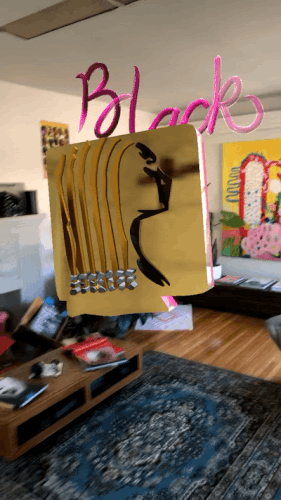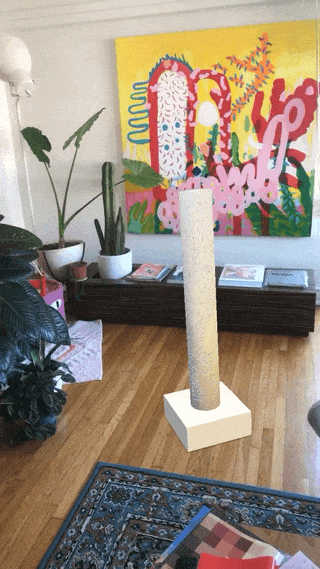 AR versions of some of Lauren's signature sculptures can be placed anywhere you are.




Mixing Lauren's digital and physical worlds, by adding AR to her sculpture.
Try Lauren's lens here.


Sources